Events for November 2019
Events Search and Views Navigation
Calendar of Events
Calendar of Events

| Monday | Tuesday | Wednesday | Thursday | Friday | Saturday | Sunday |
| --- | --- | --- | --- | --- | --- | --- |
| 28 | 29 | 30 | 31 | 1 | 2 | 3 |
| 4 | 5 | 6 | 7 | 8 | 9 | 10 |
| 11 | 12 | 13 | 14 | 15 | 16 | 17 |
| 18 | 19 | 20 | 21 | 22 | 23 | 24 |
| 25 | 26 | 27 | 28 | 29 | 30 | 1 |
+ Export Events
Sorry, there are no upcoming new classes. Please check back again soon.
Upcoming Parenting Classes
A series of programs to provide parents with positive ideas to help their children. These bilingual classes include stress management, building positive self-esteem, discipline without punishment and more.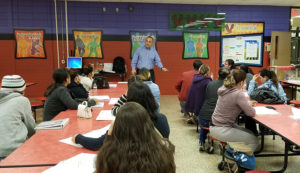 Sorry, there are no parenting classes scheduled at this time. Please check back soon.