In response to recommendations from federal, state and local governments, in respect for the health of those we serve, volunteers, staff and host sites, Bonding Against Adversity (Bonding) is changing its Citizenship Application Workshops and Citizenship Preparation Classes to Virtual until further notice.  READ MORE...

If you require additional information about COVID-19 please refer to the Center for Disease Control website at www.cdc.gov.
Please note:  USCIS announced that any testing, treatment or services relating to COVID-19 will NOT be used against immigrants in their public charge evaluation. See the USCIS alert here. Anyone with symptoms should seek treatment or preventative services.
Please Register to Vote! Scan the QR Codes below for more information.  Download this document here.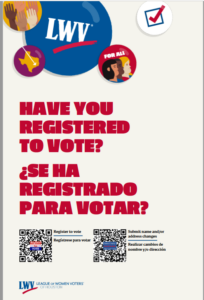 League of Women Voters Information Link:  https://docs.google.com/forms/u/0/d/1ulF-rmzRmUXURGbK4YSj8-OrhlQToye8NfZolqVXll0/viewform?edit_requested=true
Submit name and/or address changes:  https://txapps.texas.gov/tolapp/sos/SOSACManager
The U.S. Citizenship Application (N-400) fees will be increasing, although at this time the increase has been stopped temporarily.  At some point in the future, fees to file an application will increase from about $725 to $1,170. Do not wait!  Let Bonding help you become naturalized.  Call us TODAY!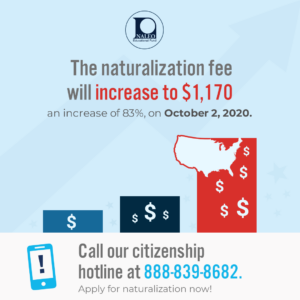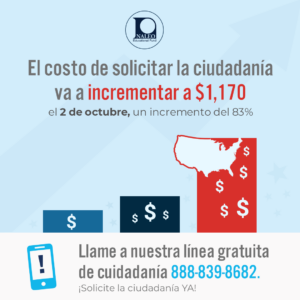 Since you are staying home for a time, why not fill out the census? You can complete the census easily and safely from home.  You can do it online at https://my2020census.gov/  or by phone:  1-844-330-2020 or by mail if you received the paper form.  Visit https://hagasecontar.org/
---
Vea la historia de Leo! | Nuevo video para la campaña ¡Hágase Contar! (versión completa)
Watch Leo's Story! New video from ¡Hágase Contar! Census 2020 Campaign (full version)
Immigration
Integration
Education
Immigration
Integration
Education

"Helping Others Help Themselves"
There are more than eight million lawful permanent residents in the United States. Our goal is to help those in our community reach the goal of citizenship by removing the barriers and complete the citizenship process.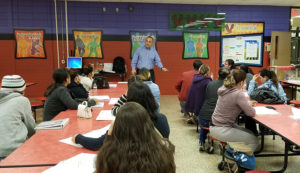 At Bonding Against Adversity, we provide citizen workshops, citizenship preparation classes, and parenting education programs. Additionally, we also provide fee-waiver assistance and attorney consultations throughout the immigration process.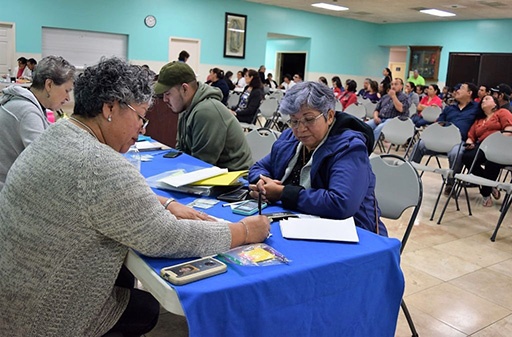 We would not be able to grow our organization without help from our generous volunteers working toward our mission. These people give their time and effort to touch the lives of many people in different ways. Join our community of volunteers and see the difference you can make in someone's life today.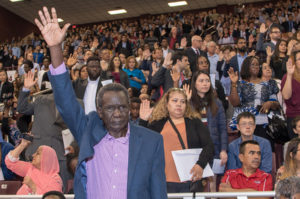 We thank our partners and donors for their supporting contributions toward our expanding organization. The growth of these programs and classes allows for many people to complete their citizenship process. Please consider donating and helping change these lives today.
Bonding Against Adversity is a 501(c)(3) non-profit organization, Recognized by the U.S. Department of Justice, Office of Legal Access Programs.
Since the start, the accomplishments of Bonding Against Adversity are a result of the passion and dedication of its partners and volunteers.
We are thankful for the support of our Donors